Students
Featured stories
English Ready Centre

Build your language and communication skills.

Bust a Groove

RMIT's freshest dance competition is back.

Global Studies Week

Celebrating the globalisation of Australia.
Careers and opportunities
Can you bust a move?
Get active, get creative, make friends and get more out of uni life.
Latest news
Learn Wing Chun today with the RMIT Kung Fu Club!

22/05/2013

Learn the extraordinary martial art, which allowed Bruce Lee to become one of the most famous martial art legends of all time. Besides being a practical form of martial art for self-defence applications, Wing Chun also helps improve balance, coordination, flexibility, focus and self-confidence.

Australia's biggest youth-led young female empowerment conference

20/05/2013

Left Right Think-Tank presents HEELS Conference, one of Australia's largest youth-led young female empowerment events ever to be run. HEELS stands for Helping Educate and Empower Leaders in Society.

Students uncover a piece of our state's history

20/05/2013

The longevity of the ranger training program for Aboriginal and Torres Strait Islanders based in Heywood, Victoria, highlights the positive work achieved by Lecturer Bruce Partland and the Conversation and Land Management team from the School of Life and Physical Sciences.
Upcoming events
An independent project by Honours students from Expanded Studio Practice

//

This exhibition presents works that negotiate and explore the diversity of contemporary practice through investigations and enquiries within the fields of ceramics, drawing, painting, printmaking, sculpture, installation, photography, sound and video.

12 Day Central Australia Tour

//

Join RMIT Link Sport and Recreation on a 12 day Central Australia tour during the Semester break.

Sign up for the RMIT Mixed Basketball Challenge

//

After its huge success in 2010, the RMIT Mixed Basketball Challenge is promising to be even bigger and better this year. RMIT students, staff and alumni are all invited to participate, and you're welcome to sign up your friends and family members too.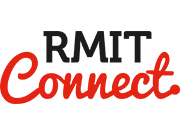 Student admin issues?
Come to THE HUB!
Sitting exams?
Library Referencing Guides